Here's the latest --



 


Insistent Grace

will be coming out from Fernwood Press this coming November (2020), and I'll be posting updates.

 
 
 
Fernwood Press
Here's the title page of the manuscript. I'm pleased that Fernwood Press will publish this collection, and I look forward to zoom readings and conversation with you about the poems. Included in this book is my poem, "Vanishing," which has just been nominated for a Pushcart Prize in Poetry.

CULTURE BANK: StoryBank
"The emergence of a new form is part of what I see as the mystery. And to live with mystery requires faith in process. We are continually participating in what emerges, so we are the co-creators of the future as well as the present moment. . . ."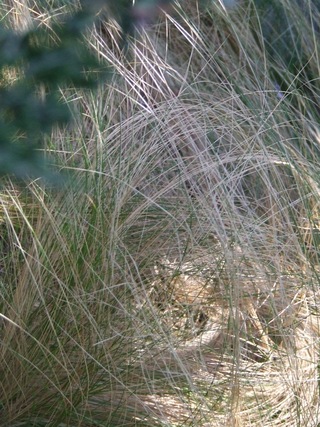 WEAVERS OF THE BASKET - met for a full round of the seasons, from Equinox to Solstice to Equinox to Solstice, celebrating in community our connection to the earth and refreshing our focus for the coming quarter-year. The coming Autumn Equinox, September 22nd, is a time to pause, to feel the sigh of summer's end and look ahead asking yourself: What am I bringing to harvest?

REPORT - a poetry chapbook published by dPress and based on natural cycles (weather, tides, the moon, the movements of the planets and the minor role of an individual human life) was exhibited as part of the Your Landscape show at the Sebastopol Center for the Arts.
THE POET'S HOUSE, bound/boxed by artist Jimalee Plank, Honorable Mention award winner, Art of the Book exhibit at the Sebastopol Center for the Arts, summer 2016.
COVERED IN BIRDS In celebration of the 25th anniversary of the Laguna Foundation - a reading and concert with TAKE JACK, voices a'capela, and 8 poets herded by the 9th poet -- me! For that event, I wrote a composite poem (titled "Covered in Birds") made from fragments of a poem written by each poet on the subject of birds. TAKE JACK then took my poem and created a gorgeous and complicated vocal arrangement as the final piece of the evening. It seemed to me the whole room and everyone in it lifted off on the wings of their song in a profound sense of spiritual communion. A night to remember forever.
SPEECHLESS UNDERSTANDING - a collaborative performance including saxaphone, movement art, vocalist, and videography, along with my memorized text of the "The Village of Speechless Understanding."

STEELHEAD VALENTINE & SALMON CHANT
I composed both the "Salmon Chant" and the "Steelhead Valentine" to celebrate the Pacific salmon annual returns. The chant has been performed three times in collaboration with a dancer and a drummer, once at the Santa Rosa Junior College, once at Sonoma State University, and once again at the annual meeting of the International Society for Ecological Restoration where I also performed "Water," with seven dancers.