BIO & CREATIVE LIFE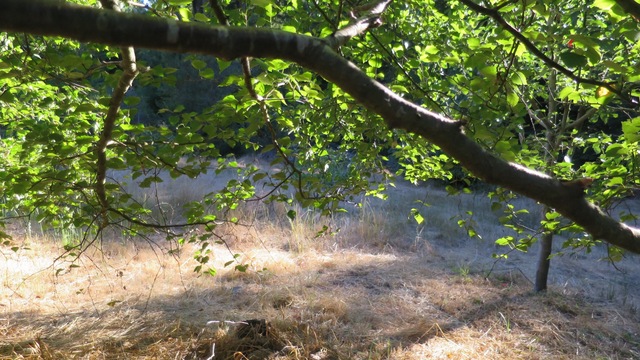 Please scroll down to links for samples of my writing. You may also hear me read my work and find recorded zoom readings at www.elizabeth-herron.com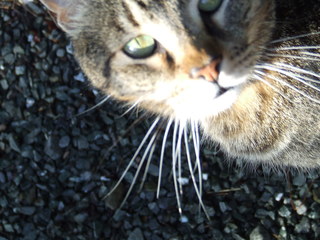 I was born in the Illinois, grew up in Hawaii, and moved to Northern California for college where I have remained ever since. My artistic work includes collaboration with other poets, musicians and visual artists for performances and print projects. I write essays as well as poetry, and my work appears in literary journals and magazines including Reflections, West Marin Review, Free State Review, Silk Road, Orion, Parabola, Ions, Comstock Review, Eco-Citizen and Jung Journal.
On the Commons and Center for Humans and Nature also publish my writing, and it has been anthologized in Know Me Here and Fire and Rain: Eco-Poetry of California; Face to Face: Women Writers on Faith, Mysticism and Awakening; and is included in the Save the Redwoods centennial, The Once and Future Forest (Heyday Books, 2019). The new collection from University of Chicago Press What Kind of Ancestor Do You Want To Be? is now available and includes my work along with that of writers Robin Wall Kimmerer, Wendell Berry, Katherine Kasouf Cummings, Jaamal May, and other powerful voices of our time.

BOOKS
INSISTENT GRACE - poetry, Fernwood Press
DESIRE BEING FULL OF DISTANCES - poetry, Calliopea Press
WHILE THE DISTANCE WIDENS - short fiction, Floating Island Press
THE STONES THE DARK EARTH - poetry chapbook, Harlequin Ink
REPORT - poetry chapbook, dPress
LANGUAGE FOR THE WILD - poetry chapbook, Quicksilver Mine Co. Gallery
DARK SEASON -poetry chapbook, Quicksilver Mine Co. Gallery

These books may be ordered from me through the contact link on Say Hello Here or from the publisher. I would be happy to hear from you.

TEACHING
I have taught writing courses ranging from poetry to essay and fiction writing at Sonoma State University, where I also taught Contemplative Practices & Creative Process; Dreams & Creative Process; and Expressive Arts.

My environmental concerns led me to develop and teach the University's first inter-disciplinary GE ecology course, Ecological Identity.
For ten years I taught in the School of Expressive Arts, where I represented the dual disciplines of dance and creative writing. I've also taught workshops in the relationship between text and the body.
PERFORMANCE & COLLABORATION
I have been fortunate to do a significant amount of collaborative work, including two projects with sculptor Bruce Johnson: his Poetry House, for which I wrote the book-length poem, The Poet's House, and the haiku text for his three Doyle Library oak sculptures. I have written text for both dance and vocal performances, and my "Salmon Chant" has been performed numerous times with dance and musical accompaniment. Both the "Salmon Chant" and my text for the dance, Water, were performed at the International Society for Ecological Restoration annual meeting in San Francisco.
GRANTS & AWARDS
Five-times Pushcart Prize in Poetry nominee
Shortlisted for both the Comstock Annual Poetry Award & Frontier Industry Prize in Poetry (2018)
Dana Prize in Poetry Finalist
James Hearst Poetry Prize Finalist
NEA /Community Foundation Grants to Individual Artists
The Foundation for Deep Ecology
PEN Radio Fiction Project
San Francisco Small Press Traffic Award for Poetry
The Mesa Refuge for Writers, Point Reyes, California
The Damian Foundation
Sonoma County Arts Award for Poetry
Negative Capability Fiction Award
Poets & Writers Readings & Workshops
PROFESSIONAL MEMBERSHIPS & ACTIVITY

Poets Editors & Novelists (PEN)
International League of Conservation Writers, Fellow
Academy of American Poets
Authors Guild
Society for Conservation Biology
Association for Psychological Science
Poets & Writers

Sonoma State University, Faculty Emeritus
Founding board member of the Climate Protection Campaign (now Climate Center).

BACKGROUND & EDUCATION
I was born in Chicago where my mother was attending art school and my father in business after graduating from Northwestern. Family upheaval meant moving around for several years before resettling in Hawaii where most of my family remains today. I attended the University of Hawaii and after moving to San Francisco earned my Masters at San Francisco State University. Subsequently I studied biopoetics, focusing on empathy and the origin of aesthetic behavior, and received my PhD in Psychology from the University for Integrative Learning, a distance learning program founded by graduates of the Harvard School of Education. Sadly UIL did not survive the subsequent online learning revolution.
My job history includes working the night-shift in a pineapple cannery, selling watches in the Fine Jewelry section of a department store, briefly serving as a Faculty Assistant and later Programs Center Advisor at San Francisco State before moving north to teach at the sister campus of Sonoma State University.
RECENT & FORTHCOMING PUBLICATION IN --
Comstock Review
Free State Review
Canary
Reflections
West Marin Review
Chagrin River Review
North American Review
SAMPLE of PUBLISHED WORKS
(click on titles to read more)
Free State Review
Hear me read my poem about the Berkeley Pit, the infamous Super Fund site at Butte, Montana.

A group of poems published to accompany a collaborative performance focused on the confusion and suffering of war.
Written for sculptor Bruce Johnson's major work, Poetry House, The Poet's House is a book-length poem in four sections that refused to be turned to type and is thus handwritten in its final form. A boxed copy of the poem lives inside Poetry House, while the original is housed at Doyle Library in Santa Rosa, California.

2013 Creative Writing Award winner
What is the connection between a developed feeling and the role of art in the articulation of values? I argue that a sustainable civil society depends upon our capacity to see ourselves as interdependent in a nonhierarchical web of living systems...
What do we mean by the words spirit and soul? How do we acknowledge and honor the soul and spirit of another being? Where do we find it? What does it take to cultivate our capacity to perceive the soul of the world? These are some of the questions I explore in this article for Parabola's issue on "Body and Soul.'
How do we learn to listen to our own soul's call? How do we find the eternal within the transient? This article explores these questions and argues that attending to the embodied world we strengthen its "light."